"I remembered that I used to see that saying as a boy" explains David Mamet, "'Industry produces wealth; God speed the plow.' I thought "Speed-the-Plow" was a perfect title because it means plowing under to start over again." This week Shelter presents a staged reading of Mamet's 1988 Broadway wry comedy, Speed the Plow starring John Wharton, Fred Dannen and Joselyn Sunshine.
The hit play is a satirical dissection of the American movie business, a theme Mamet would revisit in his later film Wag the Dog. Both scripts appeal to those enjoying the darker side of politics, Hollywood and the blurred lines between them.
Jack Kroll of Newsweek describes Speed-the-Plow as a "tone poem by our nation's foremost master of the language of moral epilepsy" while the Chicago Sun Times calls it, "a savage parable of film-industry deal-making…as fresh today as on its debut…gleeful sophistry in the exuberant scenes between bottom-feeding execs." If you like black comedy, this is one live-show you'll love! Tickets available at the Biblioteca gift shop and online at www.sheltervg4.com.
---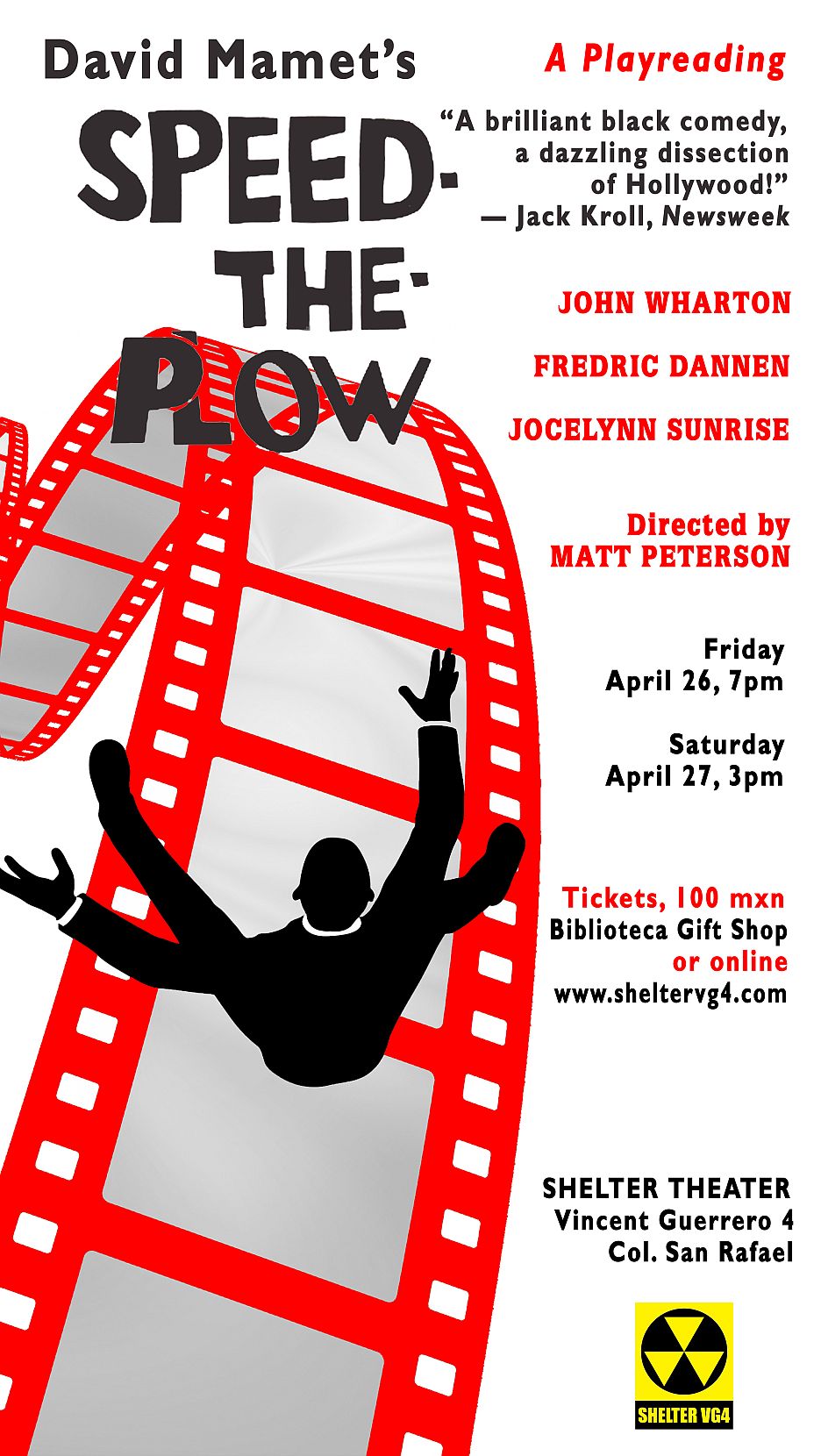 ---